Tom Kane was a life long resident of Bay Ridge, Brooklyn. The son of Tom and Kandy Kane, he grew up on 88th street with his two sisters, Kerry and Kimberly. Tom spent his formative years as a student at St. Patricks School, and then spent happy years at Xaverian High School where he remained an active alumnus. Tom continued his education at State University of New Paltz. He went to have a career on Wall Street that spanned over 25 years, his last five as Vice President at Credit Lyonnais.
Tom was committed to the youth in the community. Whether in sports, development, arts or other activities his work was invaluable. Tom spent many years as a sports coach for CYO baseball and various teams and leagues; he also served as Commissioner of Baseball for St. Patrick's Parish. After retiring from Wall Street, he worked as a teacher/behavioral therapist for Thursday's Child, an early intervention program for Autistic children. Tom's commitment to the youth was further sealed when he joined the Board of Directors of the Francesco Loccisano Memorial Foundation, an organization that helps families with children fighting cancer.
Tom's dedication to the community and it's many important projects was exemplary. This could be seen in his activism towards the arts. Throughout the years Tom spent time performing with every theatre group in the area. Whether it was Sts. Simon and Jude Players, NCT, Samaha Productions or Xaverian's Alumni Theatre group (where Tom honed his craft of song and playwriting), Tom was a familiar face on stage. After Tom found success in various shows he finally penned his own musical in 1993 for Xaverian's Alumni group, "The Life and Times of Matthew Ryan". This show provided Tom the confidence and inspiration to continue to write plays and songs for the rest of his career. The show would also spark life long friendships and partnerships. After having some other original works produced by various other companies including TSI/Playtime stories in Manhattan, Tom decided it was time to bring his own theatrical flavors back to Bay Ridge. brooklynONE was co-founded in 2006 by Tom as a place for artists to explore the craft of theatre making and all of its aspects. It continues to produce experimental theatre works and events of all kinds, and remains strong in the ideals he brought to it.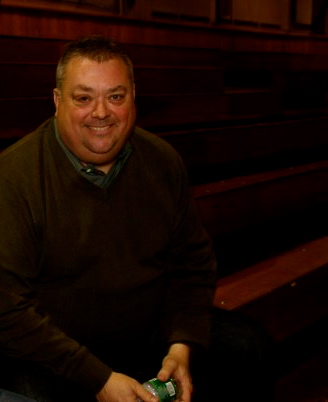 Finally, Tom did become the voice of Bay Ridge. In 2006 he began work as community editor for the Bay Ridge Eagle and contributing writer for the Brooklyn Daily Eagle. His Citizen Kane column became a staple of the community, and it was not uncommon for Tom to feature even the more obscure Brooklyn events in his weekly read. The column became the corner stone to the then new and unknown local paper. He was able to capture the essence of who he was and his relationship to community in his column. In his memory the Bay Ridge Eagle continued to print his column with his friends and co-works contributing to it for several months after his passing.
Tom lived everyday for others... and now brooklynONE will continue to produce works with his legacy a source of continued inspiration.